SANGOMA VoIP BUSINESS PHONE SYSTEMS
Sangoma is a leading provider of Voice over Internet Protocol(VoIP)
solutions. They offer a range of products and services for businesses of
all sizes to enable cost-effective and reliable communication over
IP networks.

Experience the intuitive power of Sangoma for your business.
The Sangoma VoIP phone empowers businesses with
communications and collaborative tools to operate from
practically anywhere in the world.
Say goodbye to missed calls, missed opportunities
and high telephone bills with Sangoma Solutions.
Capable of providing unparalleled scalability,
flexibility, and reliability for your business communications.
Experience 99.99% uptime, built-in business continuity,
voice-optimized call routing, and many more only on Sangoma.


Business Phone Systems
Sangoma: Empowering Small Businesses with Cloud-Based Communication Solutions
Sangoma phone system has cloud-based phone plans for small businesses, providing smooth customer service and global video meetings. Sangoma's Unified Communications provides excellent mobility and convenient features. These features include voicemail and fax to email, high-quality video and audio conferencing, and instant messaging. All of these can be easily accessed with a simple button swipe. All of this can be accessed easily with a simple button swipe.


Embrace the future of business communication with Sangoma and unlock new levels of efficiency and connectivity.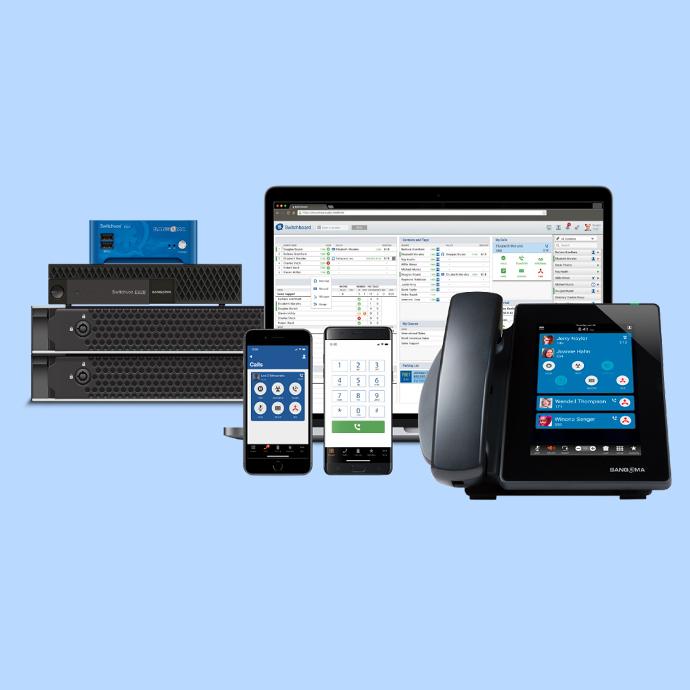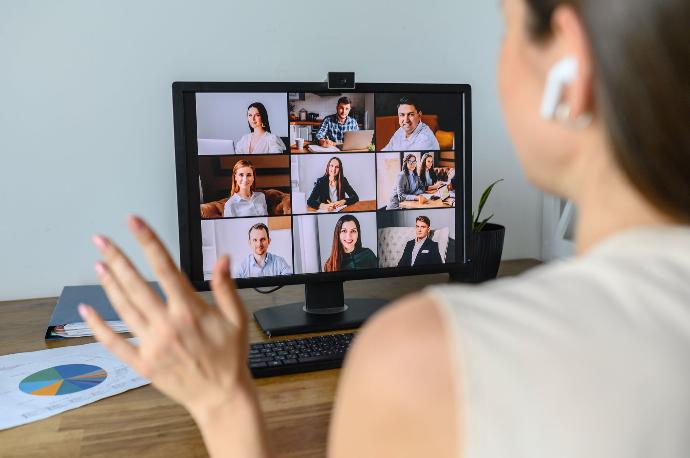 Video Conferencing
Sangoma Meet: Redefining Remote Collaboration and Connectivity
Introducing Sangoma Meet, a groundbreaking solution that revolutionizes the way we engage in remote work conversations. With the Sangoma conference phone, users can effortlessly create and invite up to 50 participants, regardless of the device they are using. It offers the flexibility to switch to audio mode seamlessly, ensuring uninterrupted communication.
Sangoma Meet is a cloud-based platform for video conferencing and sharing screens. It is made for teams working remotely and helps them collaborate effectively, no matter where they are in the world. Experience the power of collaboration as multiple teams come together, fostering productivity and innovation.
Whether you prefer the convenience of a mobile device or the robust capabilities of desktops and laptops, Sangoma Meet caters to your needs. The app is available for download on the Android Play Store and Apple Store, allowing you to join meetings on the go. Additionally, it can be effortlessly installed on desktops and laptops, empowering you with advanced features like presentations and screen-sharing.
With Sangoma Meet, embrace the power of remote collaboration like never before. Connect, communicate, and collaborate with ease, ensuring productive and engaging virtual meetings for your entire team. Experience the future of remote work with Sangoma Meet and unlock a new level of efficiency and collaboration across your organization.
Contact Center
Elevate Customer Service Excellence with Sangoma's Advanced Solutions
Sangoma leads in providing advanced technology to improve customer service, offering businesses a complete set of tools to enhance customer interactions. With Sangoma, businesses can enjoy a range of powerful features designed to elevate customer service and drive customer satisfaction to new heights.
Featuring cutting-edge technologies that provide the best customer service, Sangoma provides businesses with:
Inbound and outbound solutions that include an intuitive interface for adding queues

Customizable call routing
Using our award winning Sangoma advanced solutions, businesses can enhance customer service capabilities, resulting in increased customer satisfaction. With this, you can ensure your business is a customer-centric organization in today's competitive industry.